Swinging can be soothing as well as fun
Improves Vestibular Stimulation & Proprioceptive System
Swinging stimulates our bodies' sensory systems, namely our vestibular and proprioceptive systems.
Swinging develops a child's balance or equilibrium and coordinates eye movements with head movements, and improving the ability to establish emotional regulation. Swinging also fires up the emotionally responsive connections of the brain in the prefrontal cortex, helping us to feel calm and revitalised.
Swinging further assists the proprioceptive system which involves motor planning and control, detection of the movement position of the body, and coordinated movements.
It also strengthens arms, legs, and a child's core.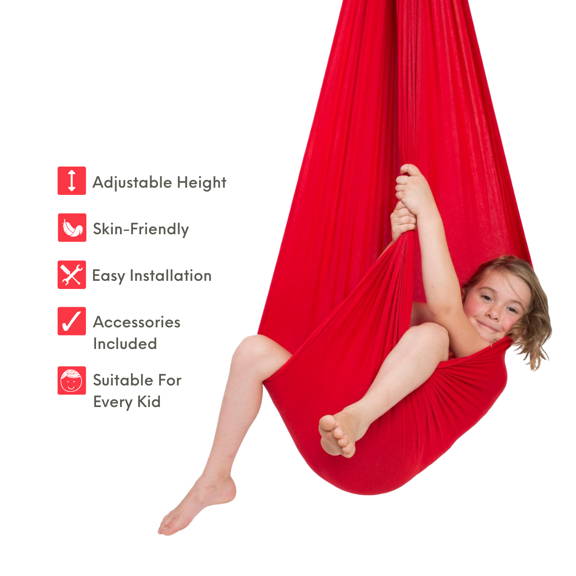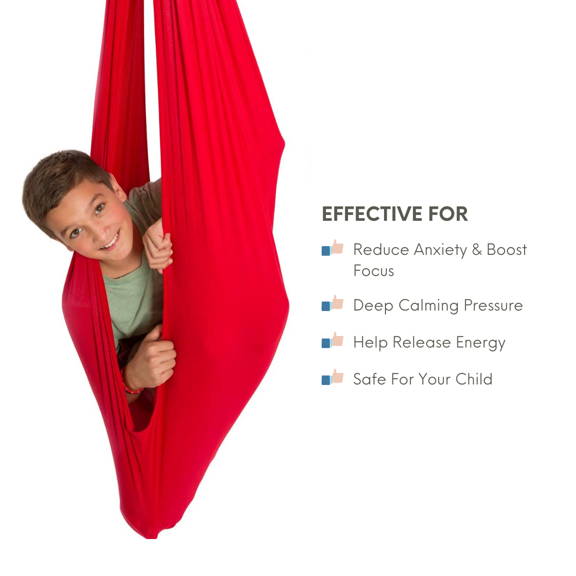 Calm Tantrums & Prevent Meltdowns
Just five minutes of swinging not only calms meltdowns, it actually helps prevent them! It provides deep calming pressure which instantly relives anxiety in your child and makes them feel safe and more comfortable with their environment. And these calming effects last for hours!
You can have your child swing in the morning before school to help reduce anxiety and boost focus. You can have your child swing when they get back from school to reduce after school meltdowns. You can even have your child swing before bedtime to help release energy and wind down for sleep.
After kids immediately have an improved mood and overall sense of happiness. Swinging can boost mood and focus right from home.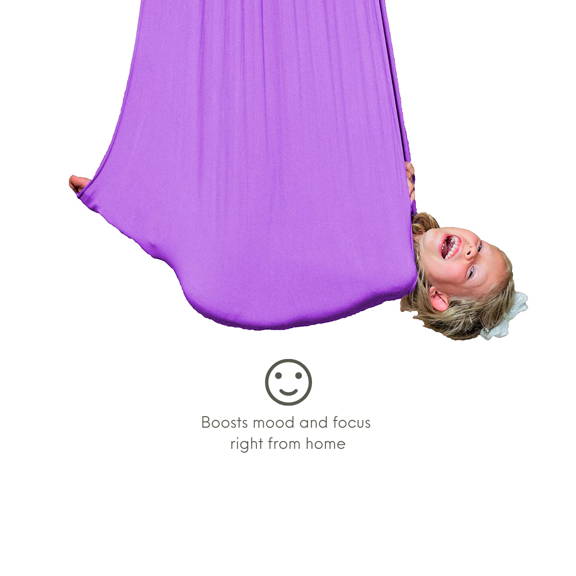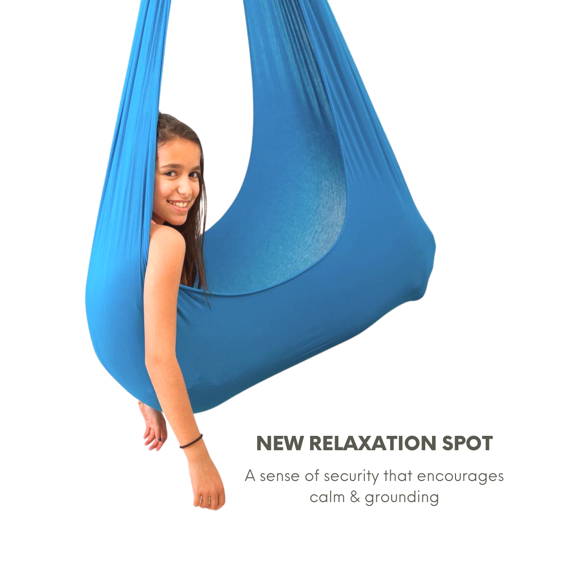 Perfect For Both Sensory Seekers & 
Sensory Avoiders 
always seem to have unlimited energy and they're practically bouncing off the walls. While are kind of on the opposite end. They try to stay away from loud and busy environments and can often get overwhelmed. 
This swing will give them exactly what they need to regulate their sensory processing. 
Seekers can really spin and swing around to release energy, while avoiders can calmly rock back and forth. And no matter your child's preferences, a swing is amazing to use for daily transitions and in your child's bedroom routine. 
Simply take the and use the two included hanging ropes to tie it to a horizontal beam in your home or a tree outside. Or you can hang it from your ceiling or doorway using optional hanging accessories which will be included in the package. 
You can then add a pillow to the base of the swing if you'd like, or just use the swing by itself depending on what your child prefers. And then you're ready to go!